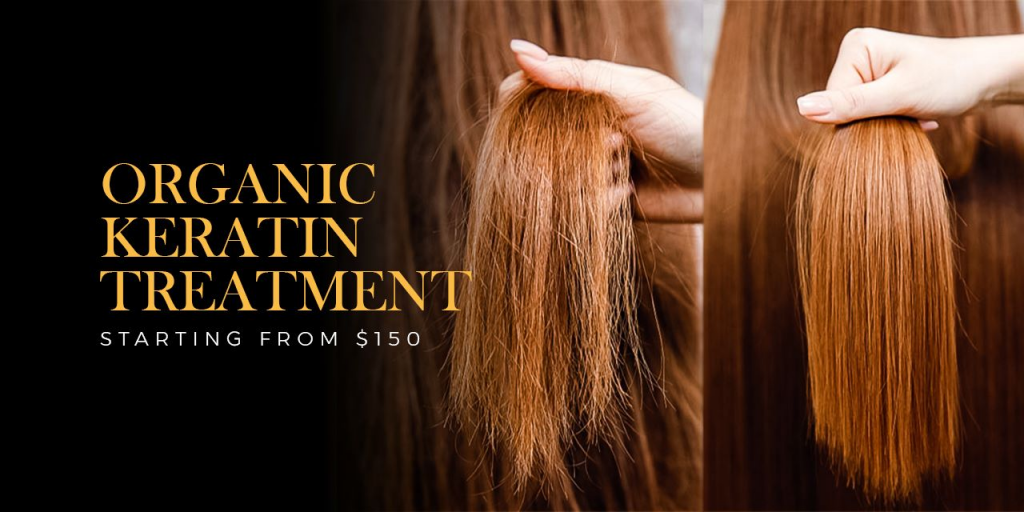 Organic Keratin Hair Treatment Bethesda, MD
Welcome to M Studio Bethesda – Your Go-To Salon for Organic Keratin Hair Treatment in Bethesda, MD
Are you tired of frizzy, unmanageable hair? Look no further than M Studio Bethesda, your premier destination for organic keratin hair treatment in Bethesda, MD. We specialize in transforming your hair into smooth, shiny locks that are easy to style and maintain. With our expertise and top-notch products, we guarantee outstanding results that will leave you feeling confident and beautiful.
Why Choose Us?
Conveniently located: If you're searching for a "hair keratin treatment salon near me," M Studio Bethesda is the answer. Our salon is centrally located in Bethesda, making it easily accessible for clients in the surrounding areas.
Keratin treatment specialists: At M Studio Bethesda, we have a team of highly trained and experienced stylists who specialize in keratin treatments. We stay up-to-date with the latest techniques and trends to ensure that you receive the best possible service.
Personalized approach: We understand that every client is unique, and that's why we offer personalized consultations to assess your hair's specific needs. Our experts will recommend the most suitable keratin treatment to achieve your desired results.
Exceptional salon experience: When you step into our salon, you'll be greeted by a warm and welcoming atmosphere. Our friendly staff is dedicated to providing you with a comfortable and enjoyable experience from start to finish.
High-quality products: We believe in using only the finest organic and professional-grade products for our keratin treatments. These products are formulated to nourish and revitalize your hair while minimizing damage.
Our Services:
Keratin hair straightening treatment: Our keratin hair straightening treatment salons is designed to eliminate frizz and reduce curl, leaving your hair silky smooth, and straight. Say goodbye to daily struggles with unruly hair and hello to effortlessly sleek locks.
Brazilian keratin treatment: If you're looking for a hair salon that specializes in Brazilian keratin treatment near me, look no further. Our skilled stylists will apply a keratin-infused formula that will transform your hair, making it more manageable and easier to style.
Curly hair keratin treatment: We understand the unique challenges of managing curly hair. Our keratin treatment for curly hair is specially formulated to enhance your natural curls, reduce frizz, and define your hair's texture, giving you beautiful, bouncy locks.
Affordable prices: We believe that everyone deserves to experience the benefits of a keratin hair treatment. That's why we offer competitive prices without compromising on quality. Check out our keratin hair treatment salon prices to discover affordable options.
Book Your Appointment Today!
Don't wait any longer to achieve the hair of your dreams. Visit M Studio Bethesda, the leading salon keratin hair treatment in Bethesda, MD. Our skilled stylists are eager to transform your hair and give you the confidence you deserve. Contact us or book your appointment online today to embark on a journey to healthier, more beautiful hair.
Silk Touch Keratin Treatment

$425.00

Zero Formaldehyde Free, 100% Vegan, Silk Touch Keratin Treatment is an all natural complex mix of botanical and organic extracts in a perfect balance. This blend of organic amino acids, sugars, cellulose derivatives and plant proteins actively works in unison to fortify and repair hair fibers. The end result is frizz free, relaxed and straight appearance. You will also notice an impressive reduction in volume, without damaging the keratin desulphated bonds.
Most frequent questions and answers