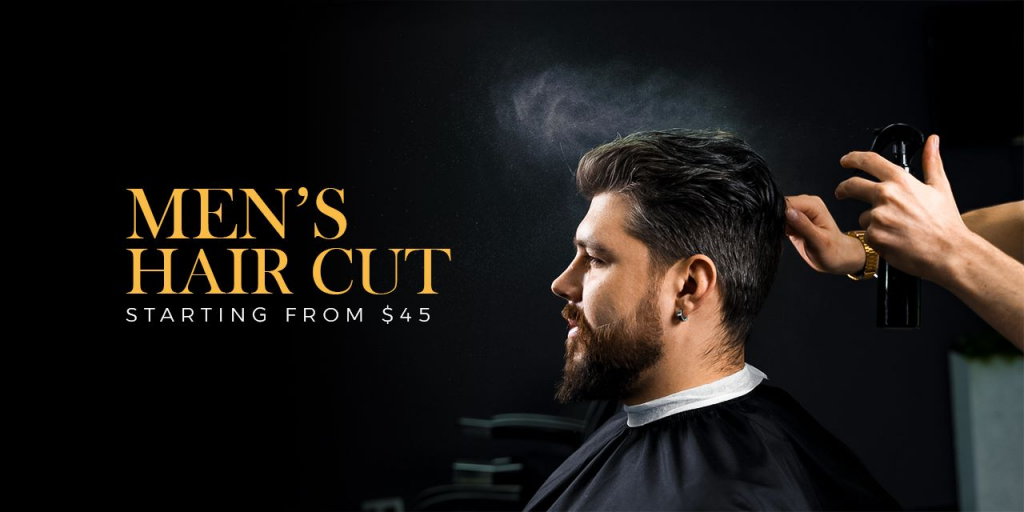 Finding the perfect haircut for both men and children can sometimes be a challenging task. Whether you're searching for children's haircuts near me or seeking the best mens haircut  Bethesda, look no further than M Studio. With our team of skilled hairstylists and a reputation for excellence, we provide exceptional services that cater to the unique needs of both men and children.
Children's Haircuts: A Fun and Safe Experience
At M Studio, we understand that children require a specialized approach when it comes to haircuts. Our goal is to create a comfortable and enjoyable environment that ensures a positive experience for both children and their parents. We offer a range of services specifically tailored to children's haircut needs.
M Studio stands out as a trusted option when searching for a children's haircut near me. Our salon features children's haircut chairs designed to provide maximum safety and comfort. These chairs come in various fun and exciting designs, making the haircut process an adventure for your little ones. From race cars to princess thrones, our chairs add an element of playfulness to the experience, ensuring that your child looks forward to their haircut.
Our hairstylists have extensive experience working with children of all ages. They possess the expertise and patience needed to handle even the most fidgety and nervous little clients. Whether your child wants a classic trim or a trendy new style, our skilled stylists will work closely with both you and your child to achieve the desired look. We take the time to listen to your child's preferences and ensure that they leave our salon feeling confident and happy with their haircut.
M Studio is recognized as one of the best places for children's haircuts in New York. Our talented team is well-versed in a variety of styles, including fade haircuts, comb-over haircuts, pixie haircuts, and shoulder-length cuts for children. No matter the hairstyle you envision for your child, our stylists will bring it to life with precision and creativity.
We understand that price is an important factor when considering a child's haircut. At M Studio, we offer competitive pricing for our services, ensuring that you receive excellent value for your money. While prices may vary depending on the complexity of the haircut and the stylist's expertise, we strive to provide affordable options without compromising on quality.
Men's Haircuts: Style and Sophistication
At M Studio, a well-groomed appearance is essential for men of all ages. With our team of talented barbers, we provide the best men's haircuts in town. Whether you're looking for a classic cut or a trendy style, our skilled barbers will deliver the perfect look tailored to your individual preferences.
When searching for men's haircuts near me, M Studio should be your go-to destination. Our barbers are experienced in working with various hair types and styles, ensuring that each client receives personalized attention and a haircut that suits their face shape, lifestyle, and personality.
Our salon offers a warm and inviting atmosphere where men can relax and enjoy their grooming experience. From the moment you step into M Studio, our friendly staff will make you feel welcome and comfortable. We take the time to understand your style goals, discuss different options, and offer expert advice to help you make an informed decision.
Whether you're seeking a traditional short haircut, a stylish fade, or a medium-to-long hairstyle, our barbers have the skills to create the perfect look for you. We stay up to date with the latest trends and techniques, ensuring that our clients receive the best haircut possible. From precise scissor cuts to expert clipper work, we pay meticulous attention to detail to achieve flawless results.
Why choose M Studio For Men & Children's Haircut
M Studio is renowned for providing the best men's haircut near me. Our barbers are well-versed in creating styles that complement your facial features and enhance your overall appearance. We believe that a great haircut has the power to boost your confidence and leave a lasting impression.
When it comes to pricing, M Studio offers competitive rates for men's haircuts. While prices may vary depending on the complexity of the style and the barber's level of expertise, we strive to provide affordable options without compromising on quality. Our goal is to ensure that you leave our salon looking and feeling your best, all at a reasonable price.
M Studio is the ideal destination for both men and children seeking stylish haircuts. Whether you're searching for children's haircuts near me or the best men's haircut in town, our skilled team of hairstylists and barbers will provide exceptional services tailored to your unique needs. Experience the difference at M Studio and leave with a stylish and confident new look.
Did you know that men spend on average almost as much as women when it comes to self care and looking their best. At M Studio Bethesda our expert stylists and cutters take pride in the ability to take on different style with perfection. Puni is one of our best, and she does one hell of a good job on haircuts.
We are defined by our families and loved ones. Bring your child to M Studio Bethesda so they can look and feel their best no matter what. Looking good no longer has an age limit.