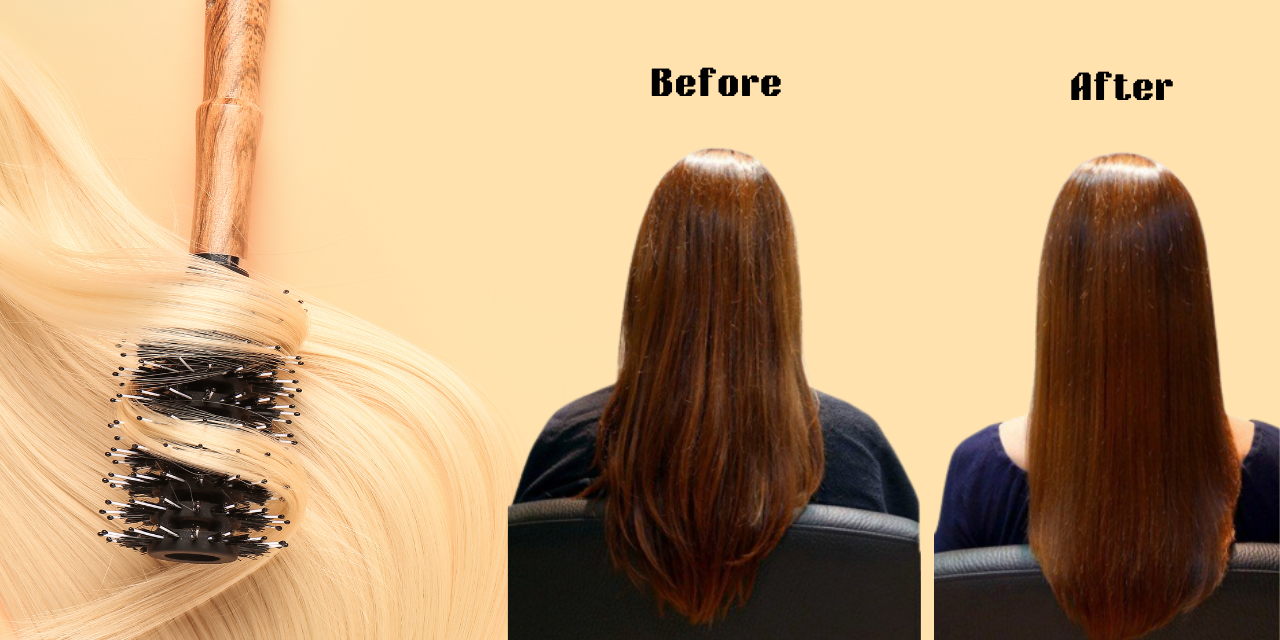 Gylcolic Acid Base Keratin Treatment
Glycolic Acid Base Keratin Treatment

$400

A glycolic acid-based keratin treatment is a hair smoothing treatment that uses glycolic acid to help the keratin penetrate the hair shaft more effectively. Glycolic acid is a type of alpha hydroxy acid (AHA) that is derived from sugar cane and is known for its ability to exfoliate the skin. In a keratin treatment, glycolic acid is typically used to help remove any build-up on the hair and prepare the hair for the keratin treatment. The keratin treatment itself is designed to smooth and straighten the hair, reduce frizz, and add shine. It is usually performed on chemically treated or damaged hair and can last for several weeks.

Blowout that conditions, relaxes and eliminates frizzGKhair Resistant formula is a professional hair straightening treatment that transforms curly or wavy tresses into smooth, silky and shiny looking hair. It has in itself the richness of Juvexin ( Keratin anti-aging protein) along with ANTI-STATIC AGENTS and COCONUT OIL that help maintain the moisture in hair by slowing the loss of moisture from the hair, maintaining smooth and nourished strands. GK hair Resistant, the best keratin hair straight

Silk Touch Keratin Treatment

$400

Zero Formaldehyde Free, 100% Vegan, Silk Touch Keratin Treatment is an all natural complex mix of botanical and organic extracts in a perfect balance. This blend of organic amino acids, sugars, cellulose derivatives and plant proteins actively works in unison to fortify and repair hair fibers. The end result is frizz free, relaxed and straight appearance. You will also notice an impressive reduction in volume, without damaging the keratin disulphide bonds.

G.Hair Treatment by INOAR

$425

The G.Hair keratin smoothing system is an incredibly powerful treatment that delivers fantastic results, making it a perfect match for even the frizziest, curliest type of hair. This revolutionary formula infuses keratin deep into the hair's cuticle, promoting intense hydration and remarkable shine for up to 5 months. Unlike other professional treatments, the more often hair is treated, the healthier it becomes.

Cezanne "Classic Treatment" (Formaldehyde Free)

$400

Want to tame frizzy, unruly hair? Cezanne's Classic Smoothing Treatment smooths all hair types, including straight, wavy, textured and curly hair. Unlike other keratin smoothing treatments, ours is free of formaldehyde and harsh chemicals, requires no downtime and gives you endless styling options.