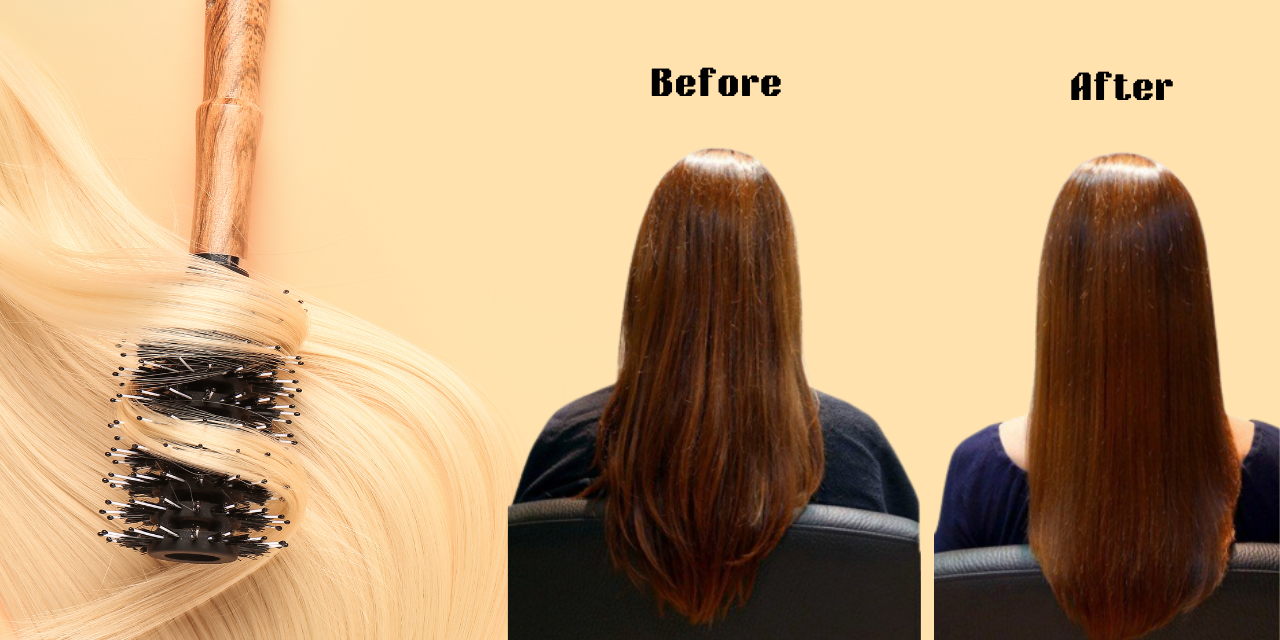 Gylcolic Acid Base Keratin Treatment
Welcome to M Studio Bethesda, your premier keratin hair treatment salon in the heart of Bethesda. We specialize in a wide range of luxurious treatments designed to transform your hair and leave you feeling confident and beautiful. Whether you're searching for a hair salon for keratin treatment near you or the best hair salon for keratin treatment, our dedicated team is committed to providing exceptional service and helping you achieve the hair of your dreams. Let's explore our exquisite selection of keratin treatments that will leave you with stunning, manageable hair.
Glycolic Acid Base Keratin Treatment
Experience the power of our Glycolic Acid Base Keratin Treatment, known for its exceptional results. Our salon is proud to offer this innovative treatment that utilizes the benefits of glycolic acid to deeply penetrate the hair shaft, eliminating frizz and restoring natural shine. Step into our salon with our keratin hair treatment experts and let us pamper you with this transformative treatment that will leave your hair silky and smooth.
GK Hair Treatment:
At M Studio Bethesda, we understand the importance of providing the best hair salon keratin treatment near you, which is why we offer the renowned GK Hair Treatment. This revolutionary treatment combines the power of keratin and natural oils to repair damaged hair, promote hair growth, and improve manageability. Our skilled stylists will tailor the GK Hair Treatment to your specific needs, ensuring that you leave our salon with glossy, luxurious hair.
Silk Touch Keratin Treatment:
Indulge in the luxurious Silk Touch Keratin Treatment at M Studio Bethesda. This treatment is designed to infuse keratin deep into the hair cuticle, smoothing away frizz and reducing styling time. Our salon keratin hair treatment specialists are dedicated to providing you with a personalized experience, leaving you with beautifully sleek and manageable hair that you'll love.
Hair Treatment by INOAR:
Discover the transformative effects of the G.Hair Treatment by INOAR at our salon. This treatment harnesses the power of natural ingredients and advanced keratin technology to provide intense hydration, repair damaged hair, and improve overall hair health. Trust our experienced stylists to deliver the G.Hair Treatment with precision, leaving your hair looking healthier and more vibrant than ever.
Cezanne "Classic Treatment" (Formaldehyde Free):
If you're looking for a formaldehyde-free keratin treatment, look no further than the Cezanne "Classic Treatment" at M Studio Bethesda. This exceptional treatment offers superior frizz reduction, strengthens hair, and provides long-lasting results. Our salon prioritizes your hair's health and beauty, and our skilled professionals will ensure that you experience the transformative effects of the Cezanne "Classic Treatment" in a safe and comfortable environment.
Ultimate Blond Keratin Treatment:
For our blonde-haired clients, we offer the Ultimate Blond Keratin Treatment. Specifically formulated to enhance color vibrancy, neutralize brassy tones, and nourish hair, this treatment will leave you with a stunning, vibrant blonde mane. Our experienced stylists specialize in blond hair and will work their magic to create a personalized treatment that enhances your unique beauty.
Why
M Studio Bethesda
Are you looking for the best hair salon keratin treatment near me, M Studio Bethesda is your ultimate destination. Our commitment to providing exceptional service, combined with our luxurious keratin treatments, ensures that you'll leave our salon with hair that looks and feels incredible. Visit us today and embark on a journey to hair perfection.
Glycolic Acid Base Keratin Treatment

$425

A glycolic acid-based keratin treatment is a hair smoothing treatment that uses glycolic acid to help the keratin penetrate the hair shaft more effectively. Glycolic acid is a type of alpha hydroxy acid (AHA) that is derived from sugar cane and is known for its ability to exfoliate the skin. In a keratin treatment, glycolic acid is typically used to help remove any build-up on the hair and prepare the hair for the keratin treatment. The keratin treatment itself is designed to smooth and straighten the hair, reduce frizz, and add shine. It is usually performed on chemically treated or damaged hair and can last for several weeks.

Blowout that conditions, relaxes and eliminates frizzGKhair Resistant formula is a professional hair straightening treatment that transforms curly or wavy tresses into smooth, silky and shiny looking hair. It has in itself the richness of Juvexin ( Keratin anti-aging protein) along with ANTI-STATIC AGENTS and COCONUT OIL that help maintain the moisture in hair by slowing the loss of moisture from the hair, maintaining smooth and nourished strands. GK hair Resistant, the best keratin hair straight

G.Hair Treatment by INOAR

$425

The G.Hair keratin smoothing system is an incredibly powerful treatment that delivers fantastic results, making it a perfect match for even the frizziest, curliest type of hair. This revolutionary formula infuses keratin deep into the hair's cuticle, promoting intense hydration and remarkable shine for up to 5 months. Unlike other professional treatments, the more often hair is treated, the healthier it becomes.

Cezanne "Classic Treatment" (Formaldehyde Free)

$400

Want to tame frizzy, unruly hair? Cezanne's Classic Smoothing Treatment smooths all hair types, including straight, wavy, textured and curly hair. Unlike other keratin smoothing treatments, ours is free of formaldehyde and harsh chemicals, requires no downtime and gives you endless styling options.

Ultimate Blond Keratin Treatment

$425

Blondes often need more love for their hair—and we've got just that. Our Ultimate Blonde Keratin Smoothing Treatment is formulated specially with blondes in mind, using blue-violet pigment to remove brassy shades while smoothing and glossing damaged hair.