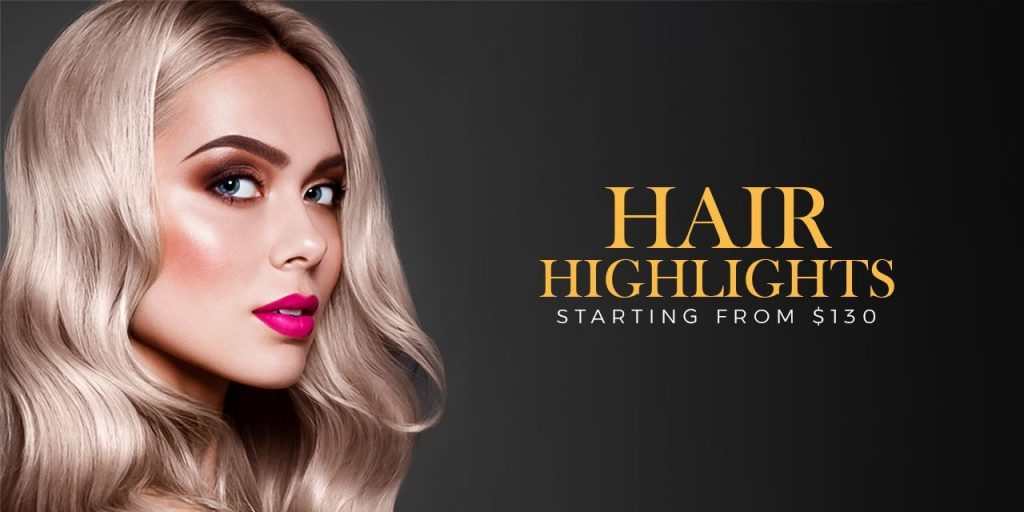 Looking to add some vibrancy and dimension to your hair? Visit M Studio Bethesda, the premier hair highlights salon near me. Our dedicated team of skilled stylists specializes in creating stunning hair highlights that perfectly complement your unique style. Whether you want subtle, natural-looking highlights or bold, statement-making accents, our hair highlight salon is the go-to destination for all your hair transformation needs.
At M Studio Bethesda, we understand the importance of finding the best hair salon for highlights near me. That's why we pride ourselves on offering exceptional services and ensuring our clients' satisfaction. Our team is trained in the latest highlighting techniques and stays up-to-date with the latest trends to provide you with the best possible results.
With numerous hair highlight salons in Bethesda, MD, choosing the right one can be overwhelming. But rest assured, M Studio Bethesda stands out from the rest. We are renowned for our expertise in highlights and have gained a reputation for being the go-to highlights salon in the area. Our commitment to excellence and attention to detail set us apart, making us the preferred choice for clients seeking the perfect hair highlights.
Why choose M Studio Bethesda for your hair highlights?
Highly Skilled Stylists: Our team of experienced stylists possesses the knowledge and skill to create beautiful, customized highlights that suit your individual preferences and facial features. We listen attentively to your desires and work with you to achieve your desired look.
Advanced Techniques: We utilize the latest techniques and products to ensure flawless hair highlights. From balayage to foiling, we employ a variety of methods to achieve stunning results that look natural and effortless.
Personalized Consultations: We believe in providing personalized attention to each client. During your consultation, we assess your hair type, texture, and color to recommend the most suitable highlighting options that enhance your features and reflect your personality.
Impeccable Service: At M Studio Bethesda, we prioritize customer satisfaction. Our friendly and attentive staff ensures that your salon experience is enjoyable and comfortable from start to finish. We strive to create a welcoming environment where you can relax and indulge in a pampering session.
Competitive Prices: We offer competitive pricing for our hair highlight services. Our aim is to provide exceptional quality without breaking the bank, allowing you to achieve your dream hair highlights while staying within your budget.
If you're searching for the best hair salon for highlights near me, look no further than M Studio Bethesda. With our expertise, attention to detail, and dedication to customer satisfaction, we guarantee you'll leave our salon feeling confident and thrilled with your new hair highlights. Visit us today and experience the difference at M Studio Bethesda.
Why M Studio Bethesda?
At M Studio Bethesda, we take pride in our reputation as the top hair highlights salon in the area. Here's why our clients choose us:
Expertise: Our stylists are highly skilled in creating stunning hair highlights that enhance your natural beauty. With years of experience and a passion for their craft, they ensure exceptional results every time.
Exceptional Service: We prioritize your comfort and satisfaction. From the moment you walk through our doors, you'll be greeted with a warm and friendly atmosphere, personalized attention, and a commitment to providing you with the best salon experience.
Innovation: We stay up-to-date with the latest trends and techniques in hair highlighting. Our team regularly attends workshops and training sessions to hone their skills and offer you the most current and cutting-edge services.
Customization: We understand that every client is unique. That's why we tailor our hair highlighting services to suit your specific needs, taking into account your hair type, texture, and desired outcome. Our goal is to create a look that is as individual as you are.
Trusted Reputation: M Studio Bethesda has earned a trusted reputation as a leading hair salon for highlights. Our satisfied clients rave about our exceptional results, professionalism, and friendly atmosphere. We are proud to be their go-to salon for all their hair highlighting needs.
Experience the difference at M Studio Bethesda. Book your appointment today and let our talented stylists transform your hair with stunning highlights that will make you shine.
Full Hair Highlights

$165-$195

Full hair highlights are a coloring technique in which the entire head of hair is covered in lightened sections. This can create a dramatic, all-over lightened effect and can be achieved using a variety of techniques such as foiling or balayage.

Partial Highlights

$130-$165

Partial highlights are a coloring technique in which only a portion of the hair is highlighted. This can be a more subtle way to add color to the hair and can be used to create a natural, sun-kissed look. Partial highlights can be placed around the face, on top of the head, or throughout the hair to create a customized look. They can be achieved using a variety of techniques such as foiling or balayage, and can be done using temporary, semi-permanent, or permanent hair color.