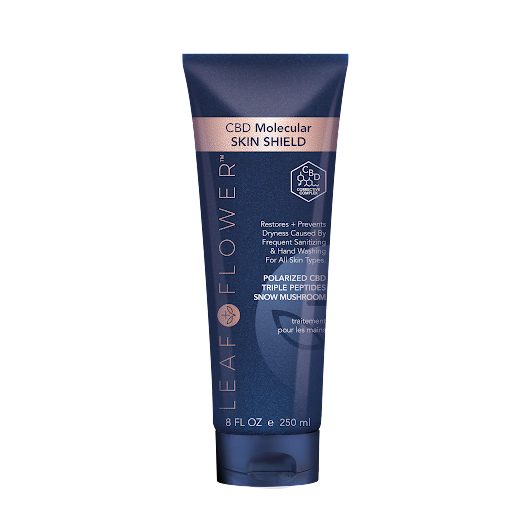 Leaf and Flower CBD Molecular Skin Shield: Discover the advanced restorative treatment of Leaf and Flower CBD Molecular Skin Shield, specially formulated to combat dryness from frequent sanitization and handwashing. Infused with our CBD Corrective Complex, it creates an invisible barrier, instantly counteracting the drying effects of alcohols and soaps, while replenishing essential hydration and promoting elasticity for noticeably softer, more resilient skin. Keep your hands cool and comfortable, even when wearing gloves, thanks to its fast-absorbing and fragrance-free formula.
Features & Benefits:
Advanced Restorative Treatment: Combat dryness caused by sanitization and handwashing.
CBD Corrective Complex: Infused with CBD, it counteracts drying effects and promotes skin resilience.
Instantly Counteracts Drying Effects: Forms an invisible barrier to combat dryness.
Replenishes Essential Hydration: Delivering vital moisture to keep your hands moisturized and supple.
Promotes Elasticity: Maintain the natural flexibility and resilience of your skin.
Cool and Comfortable: Provides comfort even when wearing gloves.
Fragrance-Free and Fast Absorbing: Hassle-free application and a comfortable feel on your hands.