Difference between hair salon & beauty salon
When it comes to personal grooming and enhancing one's appearance, hair and beauty services play a crucial role. In Bethesda, MD, numerous establishments cater to these needs, providing various services tailored to individual preferences. Two common types of establishments that people often seek out are hair salons and beauty salons. While they may seem similar at first glance, there are distinct differences between the two. In this article, we will explore the dissimilarities and the services offered by the best hair salon in Bethesda, MD, and the top beauty salons in the area, with a special focus on hair color services and convenience for customers searching for a "hair salon near me."
Hair Salons in Bethesda, MD:
Hair salons are primarily focused on providing services related to haircare, styling, and treatments. A reputable hair salon in Bethesda, MD, caters to clients seeking haircuts, trims, styling, hair extensions, and hair color services. Hair color specialists at top hair salon in Bethesda, MD, have the expertise to recommend and apply the perfect hair color that complements their clients' features and preferences. These establishments typically have experienced stylists trained in various hair techniques, ensuring that customers receive the highest level of personalized service.
Best Hair Salon in Bethesda, MD:
The best hair salon in Bethesda, MD, sets itself apart by delivering an exceptional customer experience. Such a salon takes pride in its highly skilled stylists, welcoming ambiance, and the use of premium hair products. They offer personalized consultations to understand clients' needs and desires, ensuring they leave the salon satisfied and confident with their new look.
Top Hair Salons in Bethesda, MD:
The top hair salons in Bethesda, MD, stand out for their consistency in delivering high-quality hair services. They are known for their attention to detail, professionalism, and ability to keep up with the latest hair trends and techniques. These salons provide a wide range of services, including haircuts, styling, hair treatments, and specialized hair color services like balayage, highlights, and ombre.
Beauty Salons in Bethesda, MD:
Beauty salons, on the other hand, offer a more comprehensive range of services, including hair care, skin care, nail care, makeup application, and spa treatments. Beauty salons provide a holistic approach to enhancing a client's overall appearance and well-being. Their services often include facials, waxing, manicures, pedicures, and makeup application for special occasions.
Salon for Hair Color in Bethesda, MD:
For those seeking hair color services specifically, a specialized salon for hair color in Bethesda, MD, is the ideal choice. These salons employ hair color experts who possess in-depth knowledge of color theory, trends, and techniques. Whether clients want to achieve a subtle change or a bold transformation, a dedicated hair color salon will ensure that the results meet or exceed expectations.
Hair Salon Near Me:
In today's fast-paced world, convenience is paramount. When searching for a "hair salon near me," customers often prioritize proximity and accessibility. Reputable hair salons in Bethesda, MD, strive to make their services easily accessible to clients, making use of online booking systems and interactive websites. They also maintain a strong online presence and social media platforms to showcase their work, allowing potential clients to preview their services before visiting the salon.
In Bethesda, MD, both hair salons and beauty salons cater to clients' diverse grooming needs. Hair salons focus primarily on haircare, styling, and color services, offering personalized consultations and expertise from skilled stylists. Beauty salons, on the other hand, provide a more comprehensive range of services, encompassing hair, skin, nails, and makeup. Whether you are looking for a salon for hair color or a full beauty experience, Bethesda, MD, boasts a diverse range of establishments, each offering a unique blend of expertise and convenience for clients seeking the best service possible.
The main purpose of a hair salon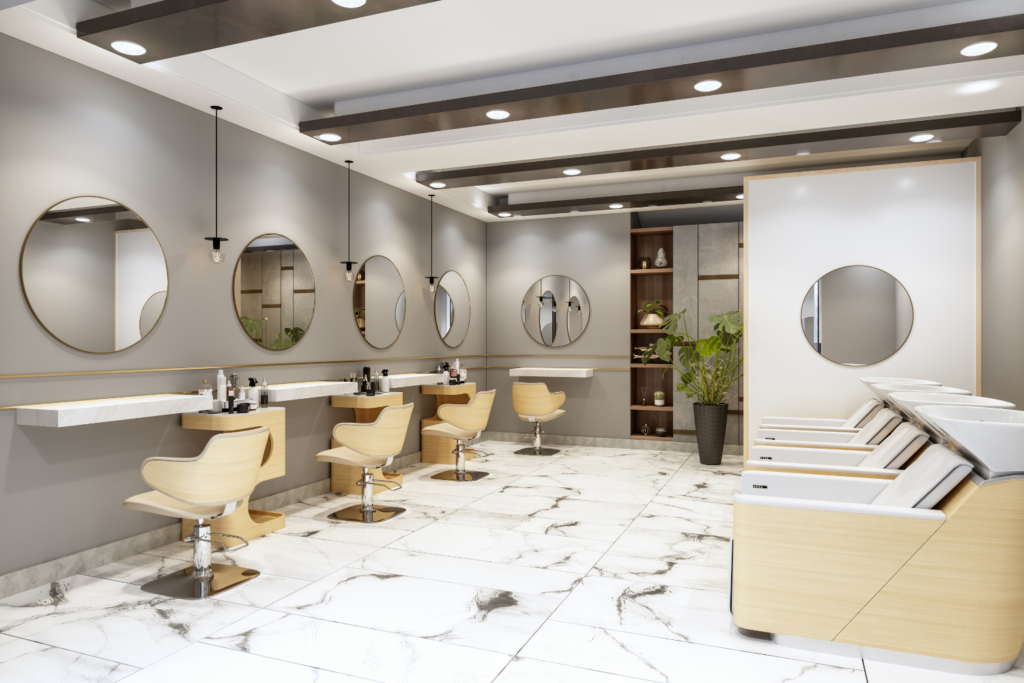 Hair salons in Bethesda, MD, have become synonymous with style, self-care, and rejuvenation. Serving as more than just a place to get a haircut, these establishments have evolved into modern hubs that offer a wide range of services catering to individual beauty needs. This article delves into the main purpose of hair salons in Bethesda, MD, highlighting their role as the best and top-notch destinations for hair care and styling needs.
The primary objective of a hair salon in Bethesda, MD, is to create the ultimate salon experience for its clients. From the moment a customer steps through the door, they are greeted with warm hospitality and personalized attention. Top hair salons in Bethesda, MD, prioritize customer satisfaction and go the extra mile to ensure a relaxing and enjoyable ambiance.
Expert Hair Care Services:
A hallmark of the best hair salon in Bethesda, MD, is its team of experienced and skilled stylists who are proficient in an array of hair care services. These professionals undergo regular training to stay up-to-date with the latest trends, techniques, and products. From haircuts and blowouts to hair coloring and treatments, a salon for hair color in Bethesda, MD, ensures that clients leave with hair that is not just beautiful but also healthy and nourished.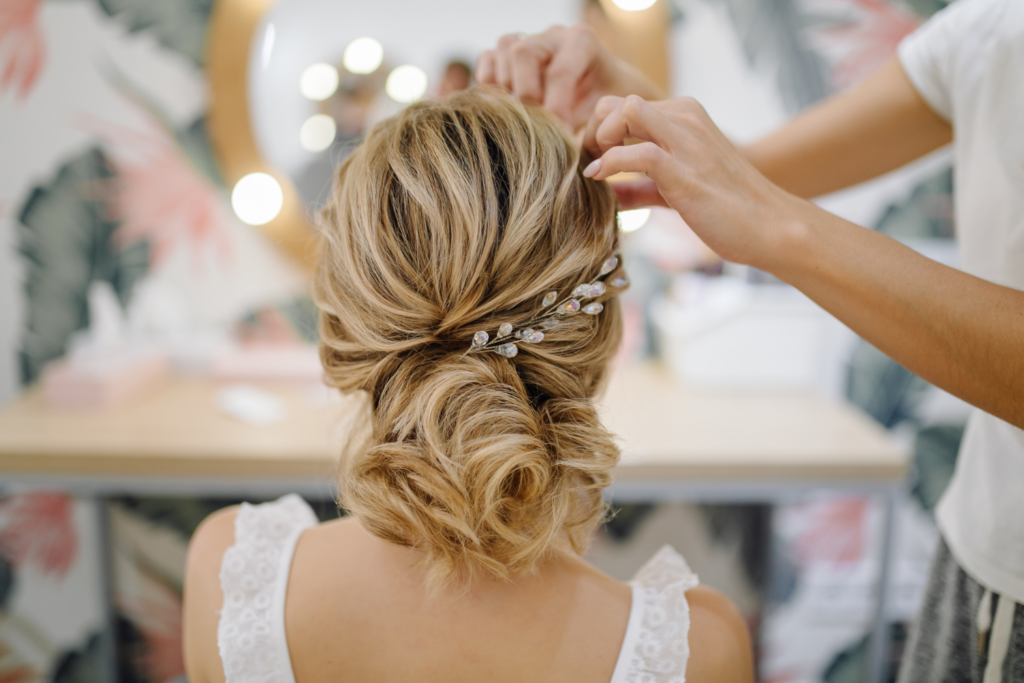 A Hub for Personalized Styling:
 Hair salons near Bethesda, MD, cater to individual styling needs, understanding that each person's hair is unique. By offering personalized consultations, they help clients discover the best hairstyles, colors, and treatments that suit their face shape, lifestyle, and personality. The top hair salons in Bethesda, MD, excel in recommending the most suitable hair care products and maintenance routines to ensure long-lasting results. Community and Connection:
Beyond the physical transformation, hair salons play a significant role in fostering a sense of community and connection. Clients often form strong bonds with their stylists, sharing personal stories, celebrations, and challenges. These interactions transform hair salons into safe spaces where individuals can confide in their trusted stylists while receiving the latest beauty tips and advice.
Conclusion: In conclusion, hair salons in Bethesda, MD, serve as much more than places to get a haircut; they are the epitome of style, care, and connection. As the best and top hair salons in Bethesda, MD, continue to thrive, they uphold their main purpose: to provide an unmatched salon experience that enhances not only one's appearance but also their confidence and well-being.