Beautiful, healthy, and shiny hair is a desire many women share. Over the past few years, plenty of hair treatments and products have emerged to help you achieve your hair goals. One such popular and effective treatment is the keratin treatment, and you can visit the best hair salon in Bethesda, MD, to get this treatment done. From smoothing frizzy locks to adding shine and manageability, this treatment has gained much popularity in the world of hair care.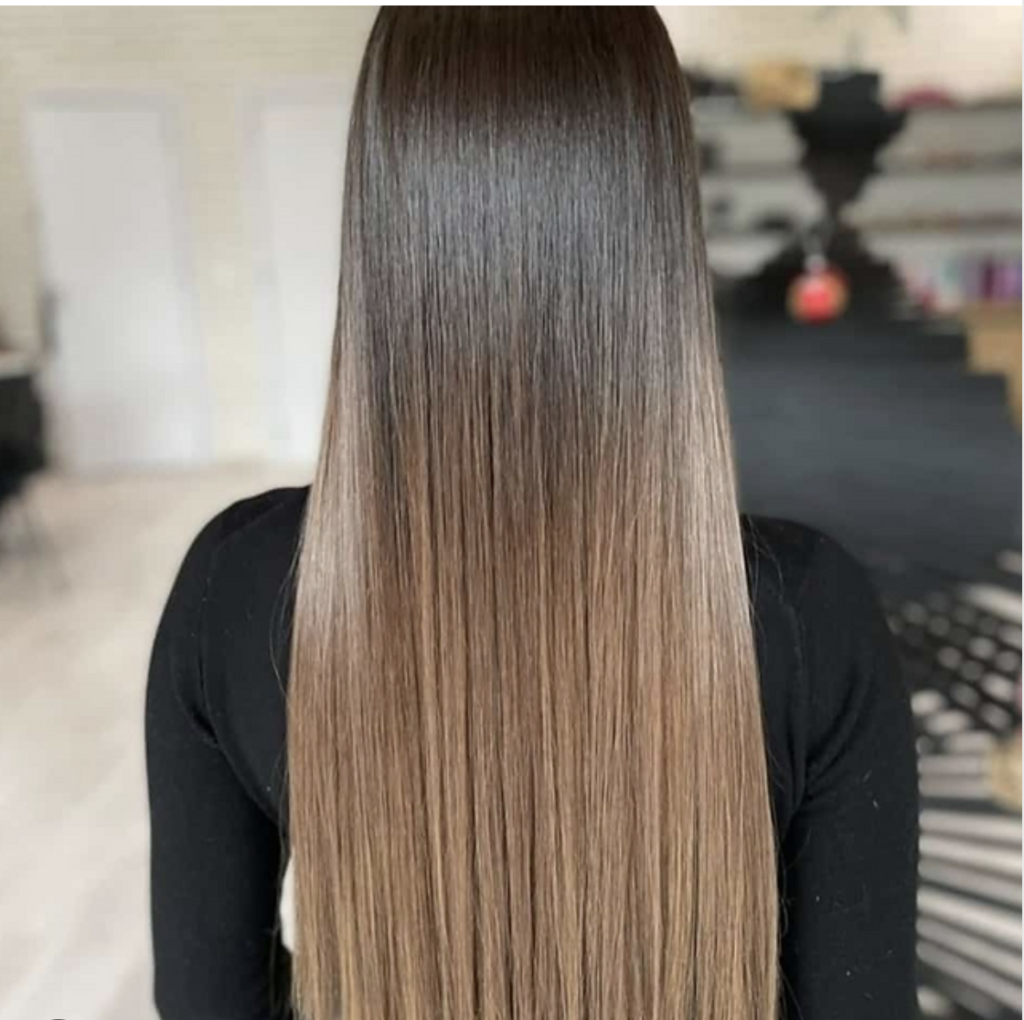 Overview of keratin hair treatment
Keratin is basically a protein that is naturally found in your skin and nails. Besides hair, it works like a proactive and structural element providing strength and elasticity to your hair. But due to different factors like heat styling, chemical treatments, pollution, and environmental damage, your hair's natural keratin can deplete with time leading to dryness and breakage.
Keratin hair treatment, also known as Brazilian blowout or keratin smoothening treatment, is a semi-permanent hair straightening and smoothing method. It includes applying a specially formulated keratin-rich solution to your hair which is then sealed in using a flat iron. This process helps you replenish and strengthen your hair with Keratin, usually resulting in smoother and more manageable, and frizz-free locks. You can connect with experts at a hair salon in Bethesda, MD, to get the proper treatment.
How does the keratin treatment work?
Experts at a keratin hair treatment salon near me suggest that the process typically includes the following steps.
Before applying the keratin solution, the hair would be thoroughly washed with a clarifying shampoo to remove any product buildup and open up your hair cuticles.
The solution would be evenly applied to your hair at a keratin hair treatment salon in Bethesda, MD. This allows the solution to penetrate your hair shaft and work its magic.
Once the processing time is complete, the hair is flat ironed at a high temperature to lock in the solution. This helps in sealing the product in your hair cuticles, creating a smooth appearance.
Now your hair would be allowed to cool down, allowing the solution to set and bond with your hair.
After the cooling term, the hair would be rewashed to remove any excessive product.
The hairstylist will blow dry the hair to reveal the final results of the treatment.
Benefits of Keratin hair treatment
The best part about visiting a hair salon for a keratin treatment is that it offers you plenty of benefits.
One of the best parts about the treatment is that you can reduce your frizz, and even in humid conditions, your hair will look nice. The therapy will smoothen your hair cuticles, creating a sleek and polished look.
The treatment can help you straighten your wavy or curly hair providing you with a manageable appearance.
This will improve the natural shine and luster of your hair, making it look healthy and radiant.
With smoother and more manageable hair styling, time would be reduced, saving you a lot of time and effort in your daily hair routine.
This treatment can improve the overall texture of your hair, making it feel softer and silkier to the touch.
Depending on the head type and the aftercare routine, keratin hair treatment can last for several weeks allowing you to enjoy the benefits for a very long time.
Tips for maintaining keratin hair treatment
To make the most of your Keratin hair treatment, experts at hair salons that do keratin treatments provide some tips to maintain the treatment.
You need to avoid washing your hair for at least 72 hours after the treatment to allow the Keratine to bond with your hair thoroughly.
You can choose sulfate-free shampoos or conditioners to preserve the longevity of the treatment.
Reduce the use of heat styling tools like flat irons and curling vans, as the treatment already provides A sleek appearance.
Keratin hair treatment can be a game changer for you if you're looking for smooth, frizz-free, and more manageable hair. By replenishing your hair's natural Keratin, this treatment provides you with a variety of benefits. You just need to ensure that you choose a reputable salon and follow proper aftercare.
Unlocking the Secrets of Keratin Hair Treatment: A Comprehensive Guide