Trending Hairstyles of the Season: Inspiration from MStudio Bethesda
In the vibrant heart of Bethesda, where creativity meets craftsmanship, MStudio Bethesda stands as a beacon of style and innovation. As a leading hair styling salon in Bethesda, we take pride in our ability to transform ordinary hair into extraordinary masterpieces. At MStudio Bethesda, our expert hairstylists are more than just professionals – they are artists dedicated to bringing your hair aspirations to life. In this blog, we will explore the hottest trending hairstyles of the season, offering you inspiration and insight into the world of hair fashion.
Effortless Waves: The Epitome of Casual Elegance
Effortless waves have taken the hair fashion world by storm, and it's easy to see why. This versatile hairstyle exudes a sense of casual elegance, making it perfect for both everyday wear and special occasions. At MStudio Bethesda, our expert hairstylists are well-versed in the art of creating natural-looking waves that complement your facial features and enhance your overall charm. Imagine tousled waves cascading gently down your shoulders, effortlessly framing your face – a look that epitomizes relaxed sophistication.
Chic Pixie Cut: Embrace the Bold and Beautiful
For those seeking a bold and low-maintenance style, the chic pixie cut is an excellent choice. This timeless haircut has been redefined with contemporary twists, making it a favorite among trendsetters. At MStudio Bethesda, our hairstylists possess the expertise to tailor the pixie cut to suit your unique personality and lifestyle. Whether you prefer a classic pixie with clean lines or a textured, edgier version, our professionals will craft a pixie cut that enhances your features and boosts your confidence.
Braided Beauties: Intricate Styles for Every Occasion
Braided hairstyles continue to reign supreme, showcasing their versatility and artistic flair. From intricate fishtail braids to loose bohemian twists, braided styles offer endless possibilities for creativity. At MStudio Bethesda, our hairstylists are skilled in crafting an array of braided looks, each tailored to suit various occasions and moods. Whether you're attending a formal event or enjoying a casual day out, our expert hairstylists will design a braided masterpiece that complements your outfit and personality.
Sleek and Straight: Classic Elegance Redefined
The allure of sleek, straight hair remains timeless. This classic style exudes sophistication and grace, making it a go-to choice for various occasions. At MStudio Bethesda, our hairstylists understand the importance of precision when it comes to achieving perfectly straight hair. With professional-grade tools and techniques, we can transform even the curliest locks into a smooth, sleek mane that radiates confidence and poise.
The MStudio Bethesda Experience: Where Trends Come to Life
At MStudio Bethesda, we believe that hairstyling is an art form – a creative expression that reflects your personality and individuality. Our team of expert hairstylists possesses the knowledge, skill, and passion needed to bring the latest trends to life while ensuring they complement your unique features and preferences. As your trusted hairstylist in Bethesda, we are dedicated to providing a personalized and exceptional experience that goes beyond the ordinary.
Our professional hairstylists in Bethesda understand that every client is unique, and we take the time to listen to your desires and concerns. Whether you're looking for a trendy makeover or a subtle change, our expert hairstylists will collaborate with you to create a look that exceeds your expectations. We pride ourselves on our attention to detail, ensuring that every cut, color, and style is executed with precision and care.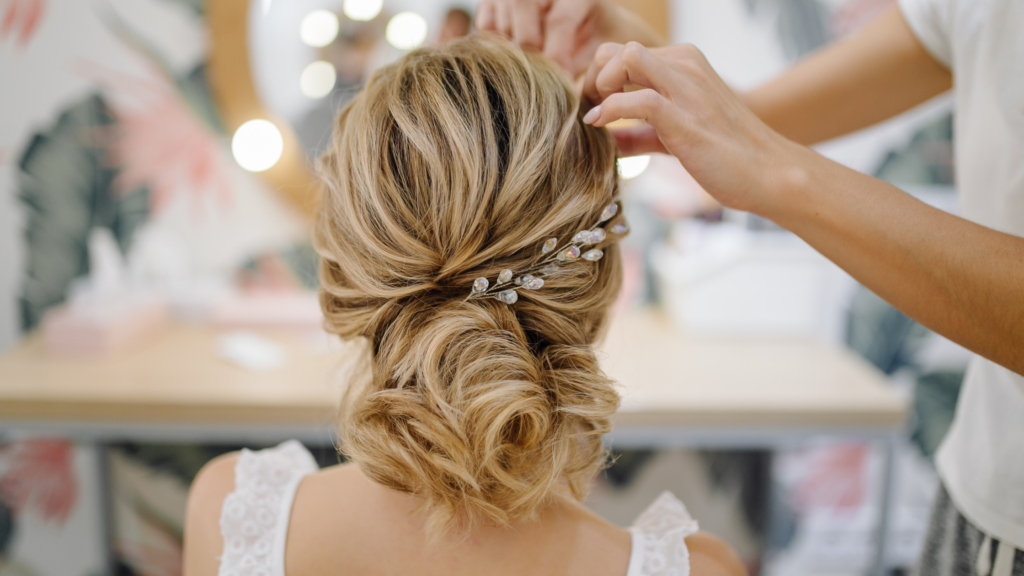 A Sanctuary of Style: MStudio Bethesda
When you step into MStudio Bethesda, you enter a sanctuary of style and sophistication. Our salon exudes a warm and inviting ambiance, designed to make you feel comfortable and pampered. From the moment you walk through our doors, you will be greeted by our friendly staff, ready to cater to your every need. Our hairstyling chairs are not just seats; they are thrones where transformations happen, and dreams become reality.
Our commitment to excellence extends to the products we use. At MStudio Bethesda, we believe in the power of high-quality, salon-grade products that enhance the health and beauty of your hair. We carefully select our products to ensure they meet our standards of excellence, providing you with long-lasting results and a luxurious experience.
Consultation: Where Ideas Take Flight
At MStudio Bethesda, we understand that effective communication is the key to a successful hairstyling experience. Our expert hairstylists take the time to conduct thorough consultations, where we discuss your vision, preferences, and concerns. We believe in transparency and collaboration, allowing you to actively participate in the creative process. Our hairstylists will offer valuable insights and suggestions, ensuring that together, we achieve a hairstyle that reflects your personality and lifestyle.
When it comes to choosing a hairstylist in Bethesda, trust is paramount. At MStudio Bethesda, our hairstylists are not just professionals; they are your partners in style. We are dedicated to building lasting relationships with our clients, understanding their evolving preferences and adapting our techniques to meet their changing needs. Our hairstylists stay updated with the latest trends and techniques, ensuring that you receive cutting-edge hairstyling services that are on par with international standards.
Professional Hair Stylist in Bethesda: Your Gateway to Confidence
Your hairstyle is a powerful form of self-expression, and at MStudio Bethesda, we are passionate about helping you unleash your confidence through the art of hairstyling. Our team of professional hairstylists in Bethesda is committed to providing exceptional services that leave you feeling empowered and beautiful. Whether you're looking for a bold transformation, a subtle change, or simply a touch-up to maintain your current style, our hairstylists will work diligently to exceed your expectations.
Conclusion: Your Journey to Stylish Excellence Begins at MStudio Bethesda
In the ever-evolving world of hairstyling, MStudio Bethesda stands as a beacon of creativity, innovation, and personalized service. Our hairstylists are not just professionals; they are artists dedicated to making your hair dreams a reality. When you choose MStudio Bethesda as your hair styling salon in Bethesda, you are not just getting a haircut – you are embarking on a transformative journey to stylish excellence.
Visit MStudio Bethesda today and experience the magic of hairstyling in a warm, inviting, and luxurious environment. Let our expert hairstylists inspire you with the latest trends, personalized consultations, and exceptional services that elevate your confidence and redefine your style. Your journey to trending hairstyles and timeless elegance begins at MStudio Bethesda – where your hair aspirations come to life. Book your appointment now and indulge in the ultimate hairstyling experience that sets new standards in the world of beauty and fashion.